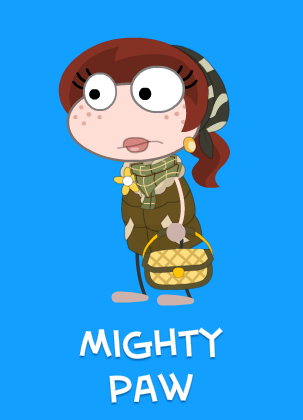 Summer may be smouldering our side of the world, but we all know there are areas in Poptropica that are stubborn to the heatwaves. If you're going on a virtual vacation to cool off some, you may want to bundle up so you don't wind up freezing! Give it a whirl!
Wardrobe
[
]
In Charlie & The Chocolate Factory, customize the brown coat/flower broach from the blonde woman walking around main street
In Vampire's Curse, get the freckles/side burns from Christopher
Go to Monster Carnival Island, customize the ponytail/bandana from the woman running the strength test game
Go to Cryptids Island, find the earrings on the woman walking around the Cliff Mansions with her dog
On Night Watch Island, go to the "In The Now" store, get the purse from the first mannequin and find the plaid scarf on the second one
On Reality TV Island, customize the pants from the guy in the green shirt wandering around main street
Get the lipstick from the woman walking her dog in the main street of Red Dragon Island
Variations
[
]
Have you tried on this outfit yet? Why not show us your own combo based on this concept? Feel free to share your ideas here!