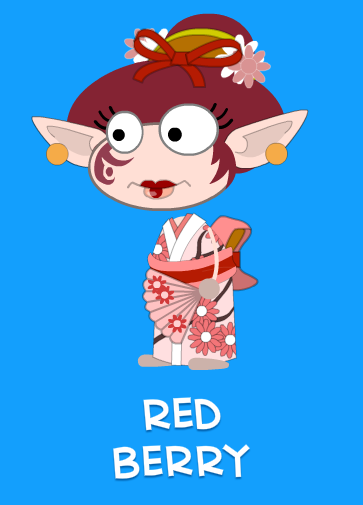 Now this is by far one of my most complex outfits for the simple fact that it calls for you to use the avatar studio glitch at least four times in order to obtain all of the necessary costume pieces. That being said, please know that you will need to have basic knowledge of Poptropica glitches as well as time and patience to put this all together. However, if you're looking for a lovely kimono to wear on Red Dragon Island or just wanting to make your Poptropican look more unique, the end results are well worth the effort!
Wardrobe
[
]
Use the avatar studio glitch with the username "geishaASG", save the outfit to your closet.
Repeat this step using the username "kimono5ASG"
Repeat this step again using the username "kimono4ASG"
From the "geishaASG" outfit, wear only the lipstick, sash/bow, and hair
From the "kimono5ASG" outfit, wear only the handheld fan
From the "kimono4ASG" outfit, wear only the shirt and skirt
The ears are optional, but to obtain them, use the glitch with the username "fishykeith" (a lot of people have been asking about this, the face tattoo thingie comes with the ears. Sorry.)
Variations
[
]
Have you tried on this outfit yet? Why not show us your own combo based on this concept? Feel free to share your ideas here!