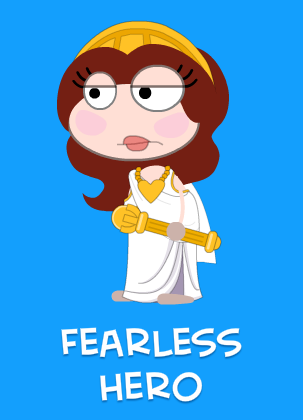 Everybody knows royalty tends to have it pretty easy - see if you can relax and loosen up some in this regal attire!
Buy the Prom Queen outfit, and wear only the white top.
Buy the Vampire Girl 1 outfit, and wear only the hair.
Play Poptropicon Episode 2: Spoiler Alert, go to the exhibit hall and customize the skirt from the mannequin in the box to the right of the door.
Go to Mythology Island, get the white sash from the woman in blue walking around main street (without the fruit basket), find the blush/bangs/crown on the girl wearing purple in the cafe, customize the white cloak from Athena, and find the heart-shaped locket on Aphrodite
Type "everything173" in friend search, go through their closet and find the golden staff
Variations
Edit
Have you tried on this outfit yet? Why not show us your own combo based on this concept? Feel free to share your ideas here!