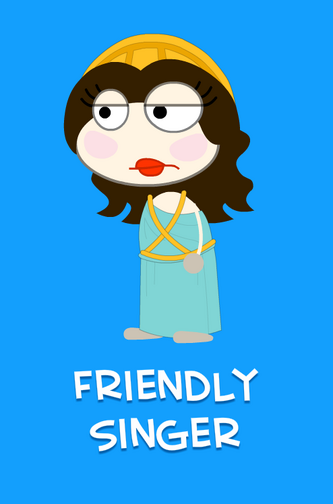 This is a fun costume for Halloween, or just to show everyone you are a goddess! All pieces come from Mythology Island, so it's a great quick outfit to make.
How To Get:
Hair:
Get crown/bangs combination from the woman in Herc's Hero Hut.
Use any type of hair for the base, wavy hair down looks more casual.
Any hair colour works, but a darker colour is more striking.
Clothes:
Get the top and skirt from the woman with the fruit on her head outside of the Museum of Olympus. (Hint: You can change the colour by customizing the dress from different women)
Get the gold cross-straps from the woman in Herc's Hero Hut.
Other:
Any mouth and skin tone works with this look.