Miraculous! Simply the best! Up to the test! When things go wrong!
So, this sort of resembles Marinette Dupain-Cheng's daily outfit. I couldn't figure out how to create her superhero Miraculous Lady outfit, though.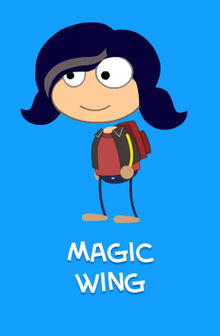 Hair/Skin/lips
[
]
Dye your skin Olive
Color your hair black-ish blue.
Go to Monster Carnival Island and run right, right, right…..until you see a girl wearing a black poodle skirt. Customize her pigtails.
You can get these bangs from random Poptropicans. If you want and idea about how they look, go to the Creators Blog and find the blogger called Skinny Moon. She's wearing a green sweater. Right, that's her. Those are the bangs you need.
You can travel to Red Dragon Island and get the smile from Jack or Annie, or you can get full, red lips from the trader on Dragon Cove on Skullduggery Island.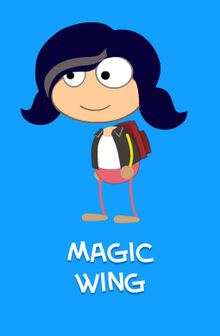 Usual Outfit
[
]
Travel to Red Dragon Island and copy Annie's shirt. If you want your Poptropican to look more like Marinette, you can travel to Counterfeit Island and copy the white shirt from the first girl you see.
You can get this jacket from randomly generated Poptropicans or from Cedric654321.
These jeans are also from R.G.P., but to make life easier for anybody who wants to try out this look, they should friend ClarisseLeRueful.
Go to Red Dragon Island and copy Jack's backpack. Not the straps, the backpack.
Customized Outfit
[
]
Friend Cedric654321 and customize his jacket.
Travel to Counterfeit Island and customize the white tank top from the first girl you see.
Travel to Superhero Island and enter the Capes and Masks store. Copy the pink pants from one of the mannequins.
You are now ready to……..attend high school.