This is an outfit your Poptropican female character will love! All the bits and pieces for this costume are relatively easy to find, but if you're too lazy to go through the trouble, add me, misshipster123pop, as a friend, and costumize my closet outfit.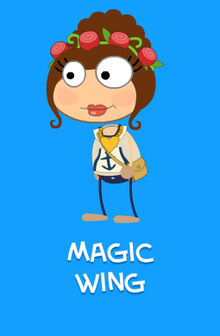 Hair, Skin, & Cosmetics
[
]
Hair: Travel to and enter Poseidon's Castle. Customize the hair, which is attached to the flowers, from Aphrodite.
Bangs: Go to Zeus' realm in Mythology Island and go into Herc's Hero Hut, customizing the bangs from the lady in a green dress.
Hair Color: Dye your hair either a rich brown or golden blonde color.
Skin Tone: Dye your skin the typical peach color.
Mouth: Use the Biker lips. Any other similar lipstick from the "New You" outfit randomizer will do nicely in a pinch.
Outfit
[
]
Top: The jacket is from "In The Now" on a mannequin.
Bottom: The pants are customizable from when you start Poptropica. If you would like, create a new account and friend it, costumizing from there. Or, go find a random Poptropican in certain islands or common rooms to find these pants. You can also use the "New You" Generator.
Accessories
[
]
Necklace: Go back to Mythology Island, and at Poseidon's Castle find and customize Aphrodite's necklace.
Bag: The bag is customizable from misshipster123pop!
And there you have it! Let me know what you think of my design!